DEVELOPMENT THROUGH
EXPERTISE AND
COMPETENCE
Between 2011 and 2018, BERLANTO GmbH implemented challenging real estate projects in the Berlin neighborhoods of Mitte, Kreuzberg and Johannisthal. In the residential real estate sector BERLANTO GmbH is currently revitalizing other existing residential properties in the trendy Berlin-Neukölln district, including a milieu protection area. In addition to substantial renovation, the current project planning also includes intensive "green" improvement of buildings from an ecological point of view.

Since 2018, BERLANTO GmbH has been increasingly involved in commercial, office and service properties and will also position itself as an operator of business centers in the future. With the purchase of the Classic Hotel Collection GmbH, the company was able to strategically broaden its range of services as a hotel operator. During the course of the restructuring process, the service profile of the individual boutique hotels will be expanded to include e-mobility offers.

As operator of the CHC Hotels, BERLANTO GmbH stays true to its holistic principles–in social responsibilities as a strong, future-proof employer and trainer through future integration of social projects and a commitment to Fair Trade.
Simone Graebner and Philipp Patzschke founded BERLANTO GmbH in 2011 based on their shared passion for exciting architecture and progressive housing concepts. During the years of joint business activities and in the fields of architecture and residential property construction BERLANTO GmbH has realized ambitious projects, such as the district development in parts of Berlin-Friedrichsstadt or the transformation of existing commercial property into modern designed micro-apartments.

With SEYDEL&BEUTH, two eight-storey residential buildings with 35 freehold apartments were built on one of the last plots available in the city centre.

As for SMARTER APARTMENT, BERLANTO GmbH transformed an existing commercial property in Berlin-Mitte into an apartment block with high quality micro-apartments based on the principle of "Convenient Design Living".
In 2016, BERLANTO GmbH successfully completed the renovation of a property built back in 2000 in prime location in VOLTAIRESTRASSE 3.


OUTLOOK WITH VISIONS
Thanks to their commercial strengths, BERLANTO GmbH will continue to set new standards in future in the development of contemporary living and commercial properties and thus also in investments with perspective.
Apart from Berlin also numerous growing cities with a positive economic development across Germany are potential investment locations for BERLANTO GmbH.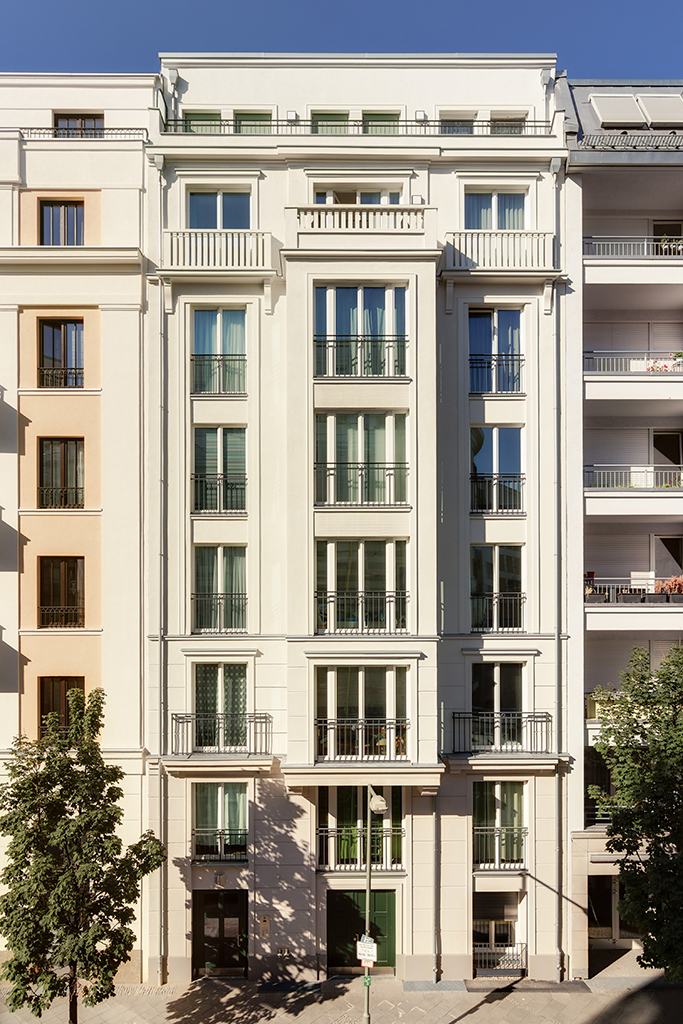 ---
Project Seydel&Beuth
Successful completion of the area development at Spittelmarkt in the East of Berlin-Friedrichsstadt.